Abir Mukherjee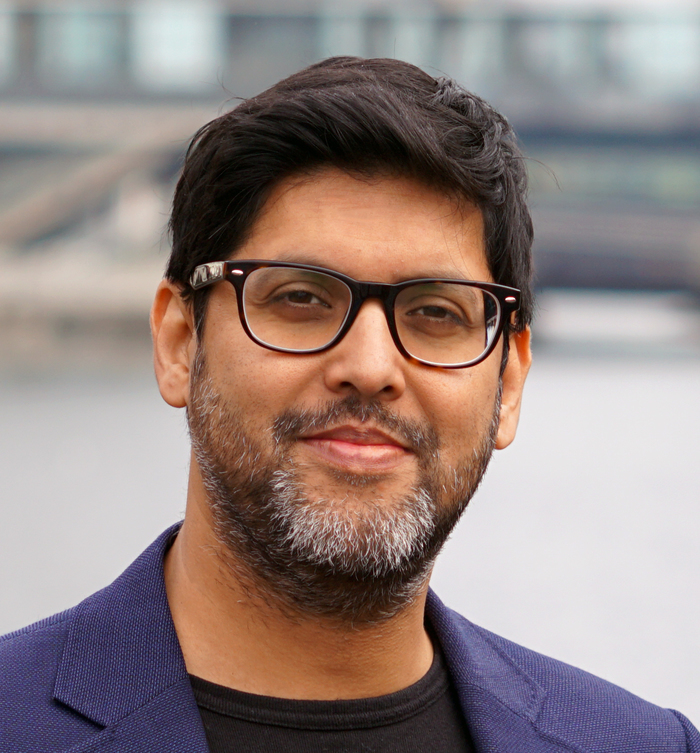 There's more than one passage to India…
Our first writer for BOOKMARK 2020's Festival programme is Abir Mukherjee.
Abir, who grew up in Scotland and now lives in London with his wife and family, is the best-selling writer of crime novels set in India during the twenties:
A Rising Man
A Necessary Evil
Smoke and Ashes
Death in the East
These four novels have as their main character, Sam Wyndham. Needing a fresh start in life, he leaves England to join the police force in Calcutta. His Indian assistant, Banerjee (whose first name is anglicised by his colleagues into 'Surrender-Not') is an engaging guide for Sam (and a great device for all the readers unfamiliar with the time and place of the book). The feel for the country and the past is terrific: the plots are intriguing and place-specific; and there is a real deftness of touch as far as character and dialogue goes.
All the novels have repeatedly won glowing reviews and high acclaim. They've been consistently nominated as The Times Crime Novel of the Month; Waterstones' Book of the Month; and nominations – and winners – of prestigious Crime Novel awards.
If you want to read reviews and find out more detail about each novel, visit Abir's excellent website at www.abirmuherjee.com
You can also follow him on Twitter: @radiomukhers
And if you are keen to read more novels about India, here are my six all-time favourites – you will all probably have your own!
Kingfishers Catch Fire Rumer Godden
The Siege of Krishnapur J G Farrell
Midnight's Children Salman Rushdie
Such a Long Journey Rohinton Mistry
The God of Small Things Arundhati Roy
A Suitable Boy Vikram Seth
For expert views of India from a British point of view, two distinguished writers William Dalrymple and Mark Tully, must also be read. Both long-term residents there, William Dalrymple's non-fiction books offer important insights into India's history and Mark Tully, born in Calcutta and for many years the BBC's India correspondent, has also written many books about the sub-continent.
Dean Nelson, author of Jugaad Yatra: The Indian Art of Problem Solving, and one of BOOKMARK 19's most popular guests, is to Chair this event. Dean's partner, Pamela Timms, has written a mouth-watering cookbook Uparwali Chai (The Indian Art of High Tea). Published by Penguin, winner of The Gourmand World Cookbook Award 2019, this is surely the perfect accompaniment to all that reading.
Website: Abir Mukherjee
---
Abir's Books