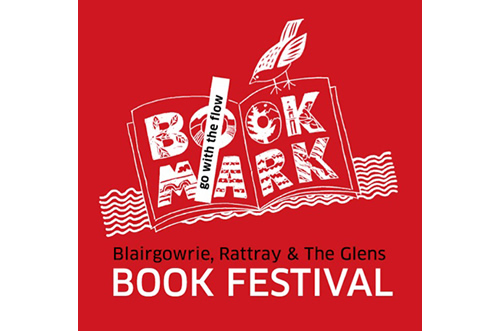 BOOKMARK

News Update
---
The judging is now well under way. Our judges (Christine Findlay, Pat Richards, Kate Davies, Alan Taylor and Rosemary Goring) will soon be announcing their choice of winner and the result will be announced on this website; our Facebook page, Bookmark Blairgowrie; Twitter pages @bookmarkblair or @gewylie1 on Sunday 4 October.
Further details of all the books can be found on our website under 'About Us' and 'Book of the Month'. You can buy them at Blairgowrie's new bookshop Adventure into Books or Waterstones Perth. Blairgowrie Library also has a list of the titles.
All the books are highly recommended for a wide range of readers. They are suitable for in-depth book group discussions and also offer excellent starting points for either reading more of the same author, or for suggesting many other related books, both fiction and non-fiction. Why not give them all a read and decide whether you agree with our choice of winner?
A beautiful silver bookmark has been designed by Sarah Cave, Blairgowrie's special silversmith, and will be sent to the winner of the award. All runners-up will receive one of Sarah's other silver bookmarks.
BOOKMARK is aware of the need to maintain the high standard of its Festival. The Book of the Year Award has received much support from the authors listed. All of them have praised the quality of the shortlist and have publicly stated how honoured they are to be in such company.
We appreciate all the support we've been given during this year. Please continue to follow us as far as you can: simply by reading the books we recommend each month on our website or by keeping in touch by responding on our website, or Facebook or Twitter. BOOKMARK is all about connecting books to their readers – let's keep that connection going!
Gail Wylie
BOOKMARK Chair