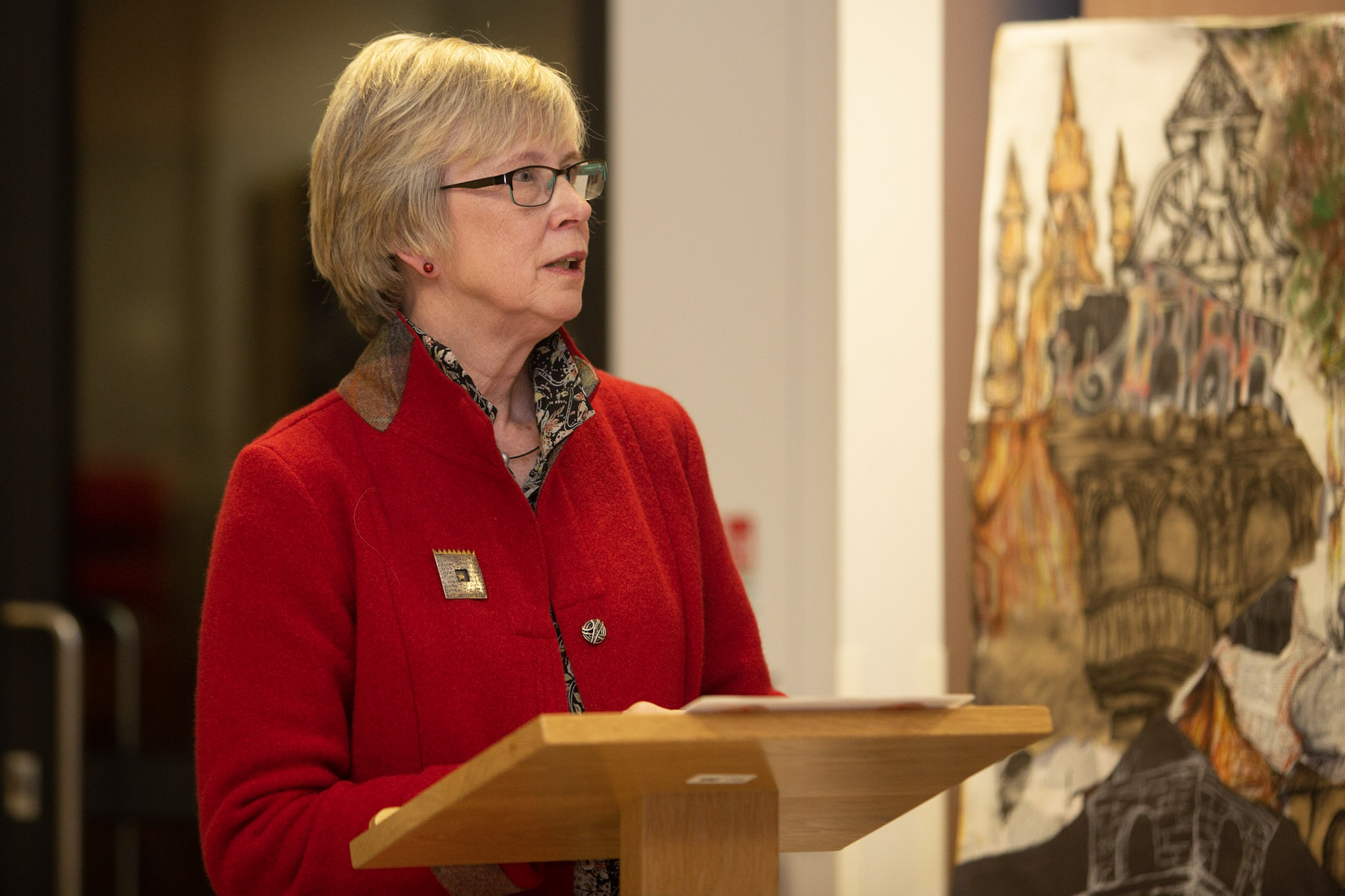 BOOKMARK

Online event with Richard Frazer and Olga Wojtas
---
Owing to the ongoing restrictions caused by Covid-19, it was obvious that BOOKMARKcould not hold any 'live' events for the first months of 2021. We are planning and hoping for a live Festival in October 2021, but that is many months away.
Although our Book of the Year initiative is good for publicity, it was becoming increasingly clear that we had to follow other Festivals and offer, between the start of the year and October, online events. This would not only give our Members the opportunity to reconnect with BOOKMARK, but it was hoped that such events would allow us to find new audiences as well.
Steve Johnston, designer of our website and of Pro-Active Communities Blairgowrie and Rattray was a key ingredient in our planning. With his technical support, we had confidence that we could run a successful event.
The choice of speakers was also important for this first foray into going online. They had to be sympathetic to us in case of problems and at the same time attract a sizeable audience. There had been some worries expressed that we should invite a 'big' name – but I was keen to establish that we could do this well before aiming very high. We decided to make this event free to audiences, using Eventbrite as our ticket outlet. We paid our speaker and Chair the going rate as if they were with us in person. Future events will be 'paid events'.
I had no hesitation in asking Richard Frazer, the charismatic minister of Greyfriars Kirk in Edinburgh and well-known in this part of the country too, to talk about his book Travels with a Stick – a gripping account of his pilgrimage to Santiago de Compostella. The Chair was chosen with particular care too: Olga is a favourite of BOOKMARK and walked the Camino Way last year. I was optimistic that the two of them would meet all my expectations; namely, be sympathetic to us, attract a good audience and above all, provide an entertaining hour online.
I believe all this was achieved. We had 63 participants (although there may have been a few more because some households involved two people) including people from Jersey, Co Down, Inverness, Leicestershire, Aberdeen, Gloucestershire; the technical side went very smoothly and I received a lot of very positive feedback some of which I include below.
'BRILLIANT!...I am off to buy the book.'
'Really great'
'Really enjoyed the zoom hour'
'That was great!...It was all very straightforward and worked well. You had a very efficient chap at the Zoom helm'
'Excellent – thank you.'
Richard and Olga so enjoyed it that they are very keen to offer a Part 2. I'm happy to confirm that this will happen – their journey, and ours in online events, will continue.