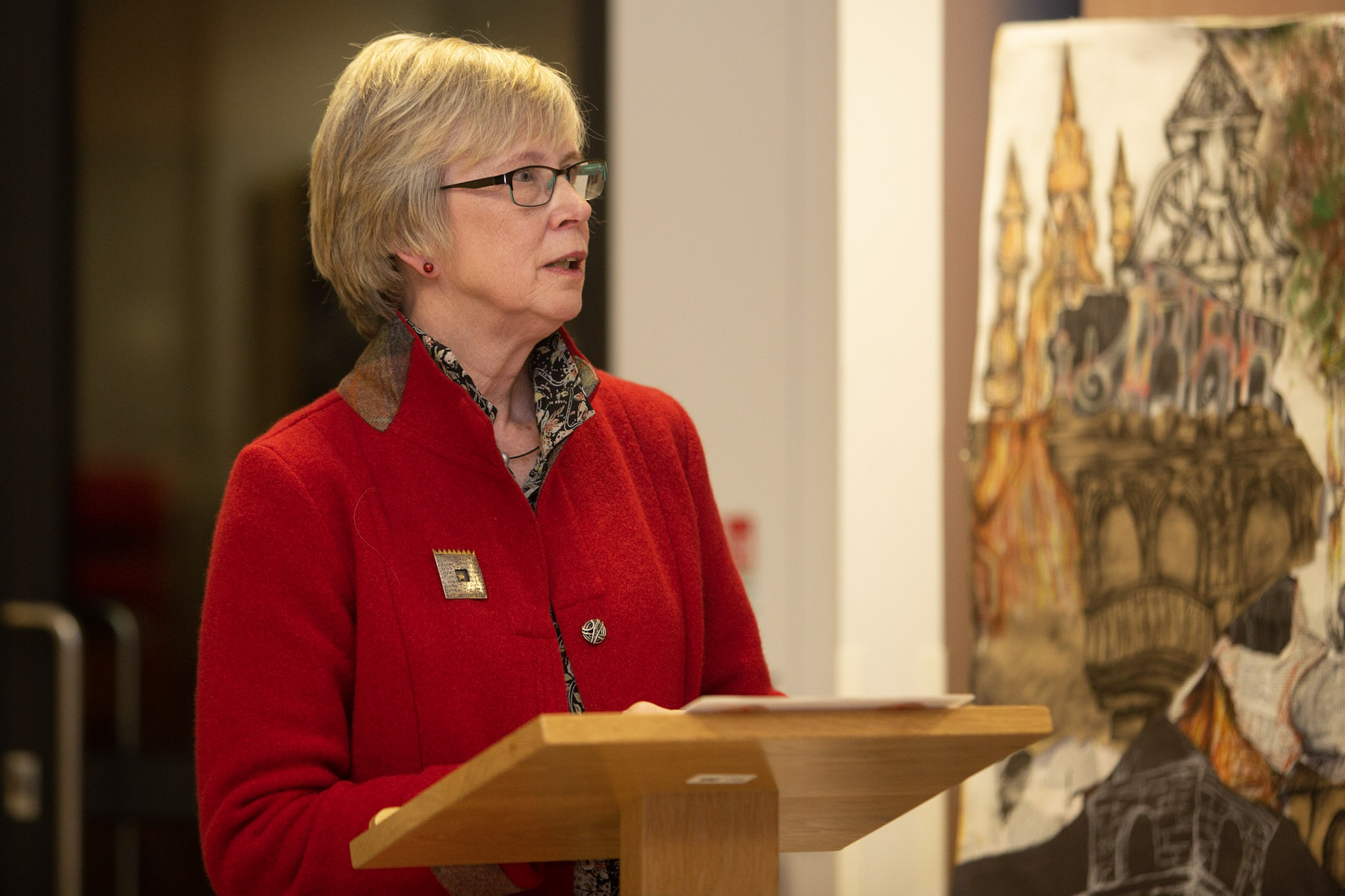 BOOKMARK 2021 - Additional Thoughts
---
We have lingered in the chambers of the sea
By sea-girls wreathed with seaweed red and brown
Till human voices wake us, and we drown.

The Love Song of J Alfred Prufrock
T S Eliot
This may seem a strange quotation to use in thoughts about
BOOKMARK
Book Festival but the more I thought about why we run
BOOKMARK
the more I understood it is less about books and more about voices.
T S Eliot is often considered a 'difficult' or 'obscure' poet, therefore putting off too many readers. Listen to a recording of The Waste Land by Jeremy Irons and Eileen Atkins and you will wonder why this poem is considered difficult. Eliot's poetry – without exception - is about the 'human voices' that infuse his work.
All BOOKMARK's events celebrate human voices. This was particularly evident in our 2021 Festival.
We heard the English language in all manner of dialects and accents. Billy Kay's opening event used recordings from all over Europe to tell the stories of the Scots' influences in other countries; Andrew Crummy's gorgeous depictions of those influences in Tapestry were gleaned either from Billy's Book The Scottish World or the testimonies of those depicted. Our travel along the Amber Route was a journey through the lives of people who lived there, Ewan Morrison's novel How to Survive Everything is told in the unforgettable voice of a teenage girl – only possible because, as Ewan said, he listened to how his own daughters spoke.
James Robertson's new novel News of the Dead uses first person narrative, making us hear the voices of his cast of characters. Our gardening event, with Fiona Armstrong, Ken Cox and Jim Jermyn was a lively conversation, full of anecdote, enthralling even those without a garden. Shona MacLean's voices from the 17th Century are so authentic that we are transported into another time.
Gary West and Caroline Milligan, a professor and researcher in the ethnology department of Edinburgh University, brought us our final event in front of a sold-out house, which was rich in emotion, pathos and laughter. Voices of 'extraordinary ordinary people' are crucial to their work which records the human voice. which can only come to an audience through talking, through listening and singing. Gary is also an accomplished folk singer; he sang about the last of the working Clydesdales, bringing tears to most of us, and John Alexander and Andrew Hodge's tales of the seasonal workers in Blairgowrie's berry fields brought us to tears of laughter. The effect of Gary's playing on the small pipes of the tunes the local lads would hear when they went to the front in WW1 will stay with us for a long time. Please click here for further information.
Stories of all kinds began of course by being told, being narrated, being listened to. And when printing began those stories were made into books because, before recordings were possible, the only way to preserve those tales was in the written word.
What book festivals do is take the wheel full circle – back from the written word into the spoken word being listened to.
If anyone reading this has never been to BOOKMARK or any book festival because of the thought that it entails dry discussions of text you will be amazed at what really goes on. Audience members include those who don't enjoy reading!
We revel in listening to the human voice because that is what the best of writing is all about.
Gail Wylie
Chair, BOOKMARK Book Festival