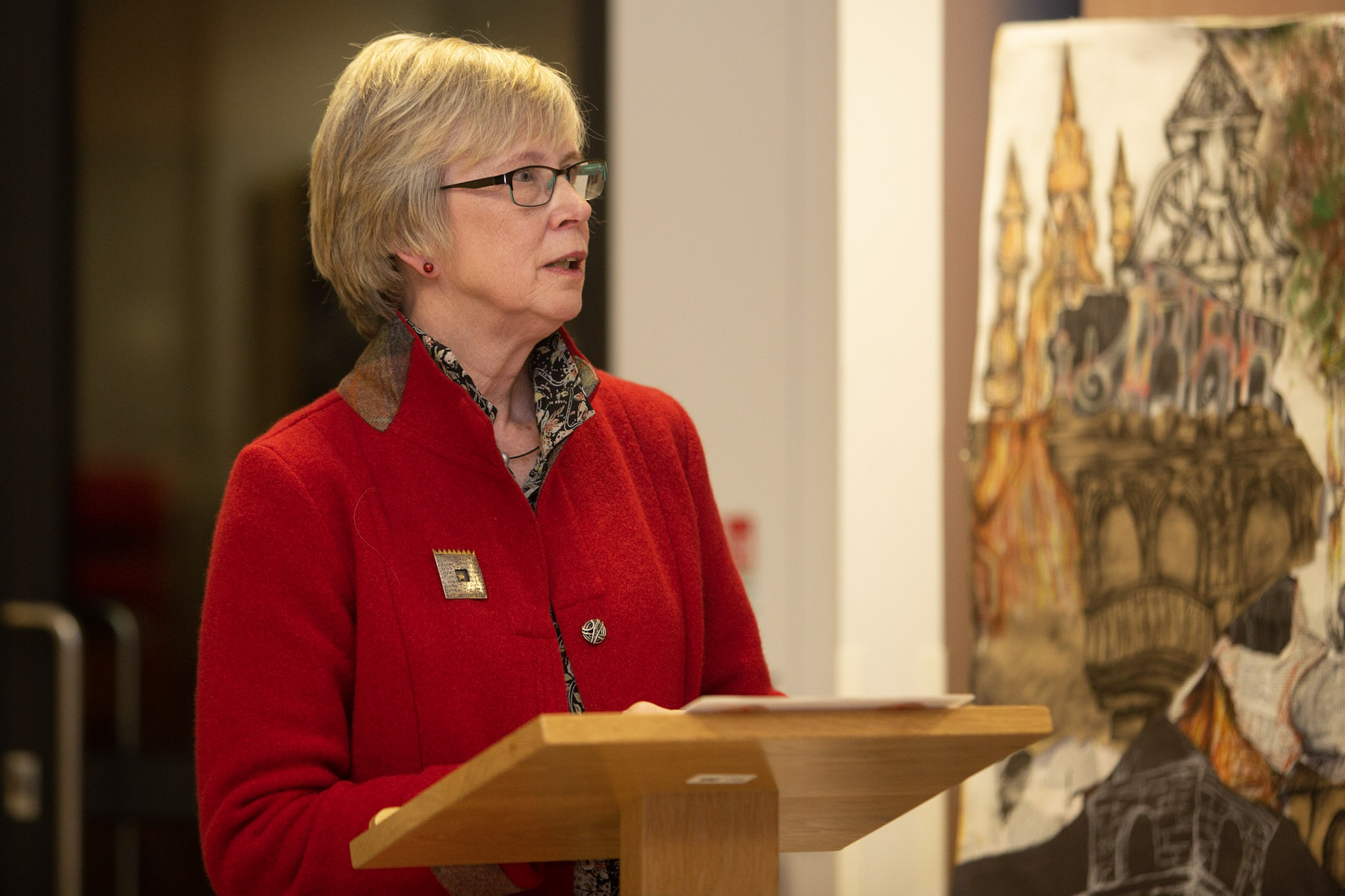 BOOKMARK Book Festival 2022
---
2022 is a significant year for BOOKMARK as we celebrate our tenth anniversary! 2022 is also 'The Year of Scottish Stories' - so what better excuse does anyone need to come to their local Book Festival?
Ten years ago, Christine Findlay and a small band of intrepid volunteers decided Blairgowrie needed its own Festival. BOOKMARK continues to grow in audience size and reputation and our venue, Blairgowrie Community Campus at Hamish Henderson Drive, with the help of sound and lighting professionals from Horsecross Perth and flower displays from Something Special Flowers, becomes a vibrant, welcoming venue.
Still run entirely by volunteers, BOOKMARK welcomes all writers from the famous to the newly published. Over the years we have enjoyed listening to Ali Smith, Louis de Bernière, Denise Mina, Martin Bell, Alan Johnstone as well as meeting Hania Allen, Clare Hunter and Olga Wojtas (who is now one of our distinguished Patrons). Throughout the year we host 'Meet the Author' sessions: this year we held our first Literary Lunch at Ballathie House Hotel with the eminent legal commentator and journalist Joshua Rozenberg. Billy Kay entertained us with an evening talk (and wine tasting) on claret 'Scotland's other national drink' and Andrew Greig and Magnus Linklater spoke about Andrew's acclaimed new novel Rose Nicolson.
Last year, in memory of Christine Findlay, we initiated a short story competition for senior pupils at Blairgowrie High School. The young winner of this award will be announced at our Festival in October, as well as the winner of our Book of the Year Award. All details of those novels (and the chance to borrow them) can be found at Blairgowrie Library or on our website: www.bookmarkblair.com
So – who is coming to our Festival Another Time, Another Place in October? Starting on Saturday morning with Lin Anderson and Hania Allen and ending on Sunday afternoon with the composer Gareth Williams entertaining us with his newly composed Songs from the Last Page. We will have travelled through time and place with our nine events. Rosemary Goring and Clare Hunter talk about Mary Queen of Scots; there is a short play about the Black Watch soldiers who went to France in World War One; we will revel in photographs from two Scottish wildlife photographers; Lachlan Goudie will provide another feast for the eyes with a history of Scottish Art; and with novels set in the Cairngorms, London and different areas of Scotland, we hope that we will provide something for everyone.
If you are interested in song-writing, Gareth Williams is running a song-writing workshop in Blairgowrie Library during the morning of Saturday 8 October. Blairgowrie's independent bookshop Adventure into Books will provide a well-stocked bookshop.
ALL details will be announced at our Ticket Launch on July 30. Chris Whitaker, a close runner up in our Book of the Year 2021 Award for We Begin at the End, joins us and there will be opportunities to buy heavily discounted Weekend Passes. (If you become a member for an annual fee of £10 you receive advance notice and priority booking for all our events.)
However, Book Festivals are not just for readers. They are for anyone interested in knowing a little more about the world around us – whether that's through fact or fiction, history or contemporary matters, photographs or paintings, drama or poetry or song. BOOKMARK Book Festival hopes that we have provided something for everyone – we look forward to welcoming you to our very special weekend in October.
Gail Wylie
Chair

Patrons:
Ken Cox, Rosemary Goring,
Magnus Linklater, Olga Wojtas