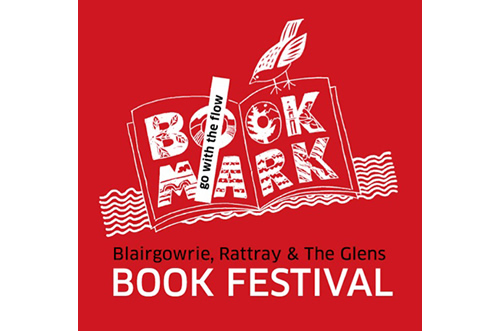 BOOKMARK Book of the Year 2022
---
The Book of the Year Award 2022 is now up and running. Five judges have eagerly accepted their role in choosing the best of six novels chosen for their strengths as a book-group choice.
The judges this year are:
Hill Book Group, Joyce Caplan, Olga Wojtas, Graham Williamson and Kate Davies
The six novels are:
Dangerous Women by Hope Adams; Case Study by Graeme Macrae Burnet; Rose Nicolson by Andrew Greig;
Mayflies by Andrew O'Hagan;
News of the Dead by James Robertson and
Lily by Rose Tremain
Dangerous Women: Nearly two hundred condemned women on board a sailing ship bound for Australia. One of them is a murderer. From debut author Hope Adams comes a thrilling novel based on the 1841 voyage of the convict ship Rajah, about confinement, hope, and the terrible things we do to survive.
Case Study: London 1965. An unworldly young woman believes that a charismatic psychotherapist, Collins Braithwaite, has driven her sister to suicide. Intent on confirming her suspicions, she assumes a false identity and presents herself to him as a client, recording her experiences in a series of notebooks. But she soon finds herself drawn into a world in which she can no longer be certain of anything. Even her own character.
Rose Nicholson: Embra, winter of 1574. Queen Mary has fled Scotland, to raise an army from the French. Her son and heir, Jamie is held under protection in Stirling Castle. John Knox is dead. The people are unmoored and lurching under the uncertain governance of this riven land. It's a deadly time for young student Will Fowler, short of stature, low of birth but mightily ambitious, to make his name.
Mayflies: From the widely renowned author, Andrew O'Hagan, a heart breading novel of an extraordinary lifelong friendship.
Everyone has a Tully Dawson: the friend who defines your life.
In the summer of 1986, in a small Scottish town, James and Tully ignite a brilliant friendship based on music, films and the rebel spirit.
News of the Dead: To tell the story of a country or a continent is surely a great and complex undertaking; but the story of a quiet, unnoticed place where there are few people, fewer memories and almost no reliable records - a place such as Glen Conach - may actually be harder to piece together. The hazier everything becomes, the more whatever facts there are become entangled with myth and legend. . .
Lily: Nobody knows yet that she is a murderer...
Abandoned at the gates of a London park one winter's night in 1850, baby Lily Mortimer is saved by a young police constable and taken to the London Foundling Hospital. Lily is fostered by an affectionate farming family in rural Suffolk, enjoying a brief childhood idyll before she is returned to the Hospital, where she is punished for her rebellious spirit. Released into the harsh world of Victorian London, Lily becomes a favoured employee at Belle Prettywood's Wig Emporium, but all the while she is hiding a dreadful secret...


All titles are available from Waterstones, Perth and Adventure into Books, Blairgowrie