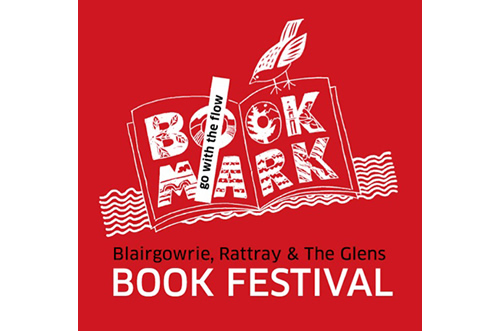 BOOKMARK Book of the Year 2022
---
The six books this year have history at their heart. Some are blends of fact and fiction; some come out of personal memories; all evoke past times with skill. Each novel also contains unforgettable characters who grow with the stories they tell. All of them are written with a sure sense of place and time and give their readers insights into the world we now inhabit. Every novel is chosen on the basis of offering great scope for book-group discussions.
Five judges have eagerly accepted their role in choosing the best of six novels chosen for their strengths as a book-group choice:
Hill Book Group, Joyce Caplan, Olga Wojtas, Graham Williamson and Kate Davies
The six novels are:
Dangerous Women by Hope Adams;
Case Study by Graeme Macrae Burnet;
Rose Nicolson by Andrew Greig;
Mayflies by Andrew O'Hagan;
News of the Dead by James Robertson and
Lily by Rose Tremain
Dangerous Women: London 1841: the Rajah sails for Tasmania conveying 180 women convicts. Their supervisor, Zezia Hayter, decides these 'desperate women' need a project and so they work on a patchwork quilt. This is historical fact (the quilt now hangs in the National Gallery of Australia) Blended with the fact comes the fiction: In the middle of the journey, a murder is committed on board and the story of the quilt, the women and the journey is impeccably woven together
Case Study: A previous winner of the Booker Prize with His Bloody Project, Graeme Macrae Burnet now gives his readers a dazzling display of literary sleight-of-hand. In London in the sixties, a young woman assumes a false identity to discover whether a famous psychotherapist drove her sister to suicide. Who to believe and how to uncover truth from lies becomes an unputdownable novel which makes you want to re-read it all over again once the 'truth' is out.
Rose Nicolson:A historical novel set in Edinburgh and St Andrews in 1574. Scotland is at a dangerous time: Mary Queen of Scots has fled, John Knox is dead and religious fervour is at its height. Two young students, and the impetuous sister of one of them, find themselves at the centre of conspiracies and uncertainties which leads them all into danger. 'Andrew Grieg has opened the portal to the struggles of Post-Reformation Scotland' (Richard Holloway)
Mayflies: In the summer of 1986, a group of friends from a small town in Ayrshire go to a music festival in Manchester. There, they vow to live their future lives to the full but of course not everything works out as they wish. Funny, sad, surprising and full of insight and charm, this is a novel which celebrates friendship – a rare theme in today's fiction.
News of the Dead:A novel rich in scope, character and history. Set in a fictional glen, Conach, in the north-east of Scotland, Robertson skilfully blends past and present into the story of a country. Three different eras blend into an exploration of myth, memory and family history '…the hazier everything becomes, the more whatever facts there are become entangled with myth and legend…'
Lily: Abandoned at the gates of a London park in 1850, Lily is taken to the Foundling Hospital by the young policeman who finds her. After an idyllic young childhood, fostered by a loving family in Suffolk, Lily is returned to the Hospital's harsh regime as a 6 year old – before gaining employment and taken under the wing of a maker of wigs. Lily's past cannot let her go and her 'revenge' has unforeseen consequences. Can Lily find goodness and compassion in the midst of all her difficulties and dangers?
All titles are available from Waterstones, Perth and Adventure into Books, Blairgowrie