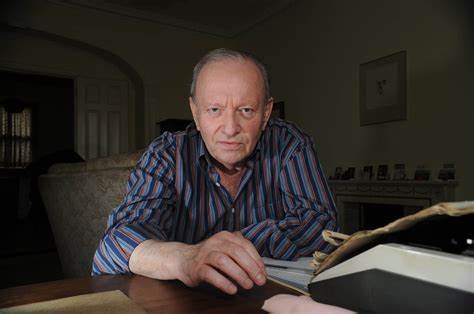 Derek Mahon
---
Derek Mahon (1941-2020)
Everything Is Going To Be All Right
How should I not be glad to contemplate
the clouds clearing beyond the dormer window
and a high tide reflected on the ceiling?
There will be dying, there will be dying,
but there is no need to go into that.
The lines flow from the hand unbidden
and the hidden source is the watchful heart.
The sun rises in spite of everything
and the far cities are beautiful and bright.
I lie here in a riot of sunlight
watching the day break and the clouds flying.
Everything is going to be all right.
If you read the works of just one poet this month, read Derek Mahon. He was one of the great Irish poets of the late 20th/early 21st century and lovers of poetry were sad to hear of his death on the 1st of October.
Although he may not be as universally famous as his friends Seamus Heaney or Michael Longley, he was considered 'a giant of Irish poetry' by all in the poetry world. When the much-lauded poet Louis MacNeice died, Heaney, Longley and Mahon gathered to read to each other a poem they had written in commemoration. Heaney and Longley tore their poems up, after Derek Mahon read his, 'In Carrowdore Churchyard', recognising its distinction.
His poems are apparently straightforward, engaging to read yet carry immense depth. He was from Northern Ireland yet eschewed political statements and lived his life very much on the outside looking in. Some of his finest poems take paintings as their focus (such as the superb 'The Hunt by Night' by Ucello's; 'Girls on the Bridge' by Munch; 'Courtyards in Delft' by de Hooch). 'A Disused Shed in Co Wexford (my all-time favourite title for a poem!) is unforgettable, its opening lines loudly resonating in today's world: 'Even now there are places where a thought might grow…'
The poem at the top of this piece was read out on the Irish RTE news channel on March 27, the day the Irish Government imposed a seven-week nationwide lockdown