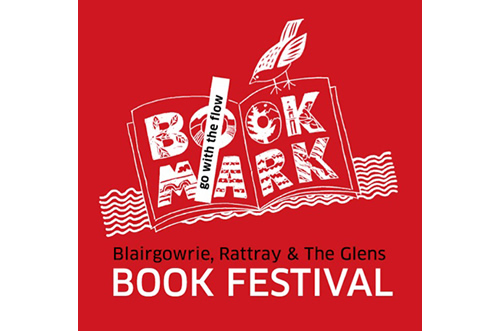 Kate Davies' Book Selection for August 2023
---
What a fabulous festival launch event on 29th July. A chance to listen to award-winning historical crime novelist
David Bishop
AND buy tickets for the 7-8 October
BOOKMARK

festival
. I've loved all three of DV Bishop's Florentine novels and raced through his latest book,
Rituals of Fire
, which has a brilliant plot and had me reading well into the small hours (see my June recommendations). As for the festival line up – I can't wait for this feast of literary delights. It has something for everyone!
One of the books that will be featured at the Festival is the recently published Voices of the Dead by Ambrose Parry, set in Edinburgh. A debut novel that's getting a lot of attention is Weak Teeth by Lynsey May. Again set in Edinburgh (other cities are available for literary adventures), also recently published is a delightful and deftly written novel from French author, Antoine Laurain, An Astronomer in Love. Paris also features in the classic Travels With My Aunt by Graham Greene which I picked up in Grantown-on-Spey's wonderful indie bookshop, The Bookmark. It is a delicious read. I'm not yet half-way through and I'm going to send this book to my nieces to set expectations. A non-fiction book to round us off for the month is Sally Husband's Sea Bean, which has been long-listed for the 2023 James Cropper Wainwright Prize for Nature Writing. As I read passages of this book I was also reminded of George Mackay Brown's poem Beachcomber.
By way of a wee taster:
Wednesday a half can of Swedish spirits I tilted my head. The shore was cold with mermaids and angels.
Extract from Beachcomber in Carve the Runes: Selected Poems by George Mackay Brown, edited by Kathleen Jamie
(ISBN: 9781846975165, paperback, Polygon, 2021)

I hope you enjoy these books. As always please, do let me know of any recommendations you would like to share.
Kate
BOOKMARK member
PS: We have an author evening at Adventure into Books on 16th August when Iain Maloney will be visiting to talk about his new book The Japan Lights (ISBN: 9781913836320, paperback, Tippermuir Books, 2023). Inspired by the story of Richard Henry Brunton, a Victorian civil engineer from Scotland who is considered 'The Father of Japanese Lighthouses', Iain set out to visit them all. Part travel memoir, part history, the book takes us to isolated regions of rural Japan, uncovering and exploring tales from the past and present day. I also greatly enjoyed Iain's first book, the critically acclaimed memoir The Only Gaijin in the Village (ISBN: 9781780277394, paperback, Birlinn, 2021).
PPS: The Adventure into Books Book Blether group meets at 7pm on the first Wednesday of the month, in the bookshop. On 2nd August, we're chatting about Cold Comfort Farm by Stella Gibbons (ISBN: 9780241418895, paperback, Penguin, 2020). This is followed on 6th September by Autumn by Ali Smith (ISBN: 9780241973318, paperback, Penguin, 2017). All are welcome.
For full synopsis of the above titles, please click here