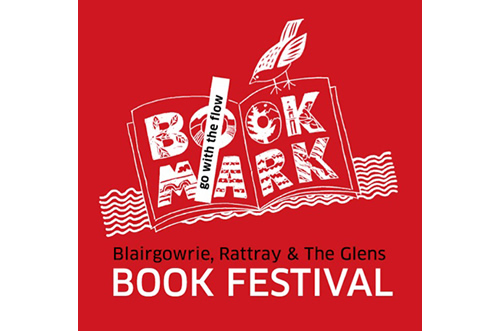 Kate Davies' Book Selection for January 2023
---
BOOKMARK

Book Recommendations: January 2023
Happy New Year! Hopefully you've all enjoyed some fabulous company, food and possibly a glass or two of something seasonal. I also hope you've had plenty of time to lose yourselves in a new book. However, just in case you have raced through them and are now feeling bereft, here are some suggestions to see you through for a bit.
Publishers take a bit of breather at the beginning of the year, but a couple that are due out in January are After I Do by Taylor Jenkins Reid by the author of The Seven Husbands of Evelyn Hugo (a favourite with many book groups). If spy thrillers are more your thing, Yesterday's Spy by Tom Bradby might do the trick. Before we fully embrace 2023, a few final recommendations from 2022. The first is Little Wing by Freya North and the second is Abir Mukherjee's The Shadows of Men. A touch of poetry next with Owen & Sassoon: The Edinburgh Poems, edited by Neil McLennan. Staying in the early 1900s, Sons and Lovers by D H Lawrence. Finally, a non-fiction book Secret London: an unusual guide by Rachel Howard.
I hope you enjoy reading these books, and please, do let me know if you have any recommendations you would like to share.
Kate
BOOKMARK Member
PS: The Adventure into Books Book Blether group meets at 7pm on the first Wednesday of the month, in the bookshop. On 4th January, we're chatting about Amor Towles' The Lincoln Highway (ISBN: 9781529157642, paperback, Cornerstone, 2022): personally I think this a brilliant book – we'll wait to see if other' bletherers' agree.
PPS: You might have thought I had got over my mini-obsession with ghosts in December but inevitably last month's spirit-fest generated a lot of conversation about 'favourite' ghost stories. Two recommendations to pass on to you or remind you of are Susan Hill's The Woman in Black (ISBN: paperback, Vintage, 2016) and the Wilkie Collins' classic, The Woman in White (ISBN: 9780141389431, paperback, Penguin, 2012).
For more information on all the above books, please click here