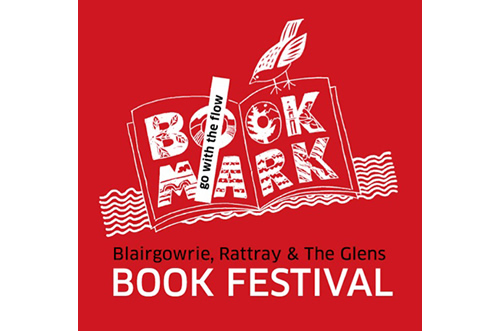 Kate Davies' Book Selection for July 2023
---
This is a super exciting month because we get to hear about the full-line up for the
BOOKMARK
Festival on 7-8th October. I'm not one to wish away summer, but this is a fabulous reason to embrace Autumn. I cannot wait! However, as the launch is at the end of the month (on the 29th, in St Catharine's Hall, Blairgowrie, 2pm), I am going to revert to the here and now of Summer.
I've been given a helping hand this month because the bookshop's July Book Blether is a themed evening when people will chatting about books they associate with holidays. Not everyone was prepared to divulge their choices ahead of time. However, from the titles that have been shared ahead of the blether, it's safe to say we're an eclectic bunch and have interpreted the theme widely (or perhaps that's wildly and weirdly?). In any case, it should be a good discussion.
Perhaps it's fitting we start with The Road by Cormac McCarthy.The person recommending this as their 'holiday associated' read said it was "horrible, sad and brilliant". Changing the tone somewhat is a recommendation that several people have made: I Capture the Castle by Dodie Smith. This has now been added to my holiday reading pile. Question is, how many books can I sneak into Ralph's bag without him noticing?
Already in my holiday reading pile is this year's Women's Prize for Fiction winner, Demon Copperhead by Barbara Kingsolver. It's described as: 'Raw, angry, starkly beautiful'. Surely I've got room for one more in my hand luggage: Lessons in Chemistry by Bonnie Garmus.
Two final 'holiday-theme' books we'll be blethering about in July are worthy repeats from previous recommendations: the gentle comic novel Three Men in a Boat by Jerome K Jerome and the hilarious memoir, The Tent, The Bucket and Me by Emma Kennedy. . Having similarly messed about on the Thames, I love the book's timeless sense of place and the innocent incompetence displayed by the friends during their week of watery adventuring. This book is also one of the reasons I married the lovely Mr Baillie…. Emma Kennedy's ode to family holidays in the 1970s is equally full of disastrous escapes. It's a rare book that makes me laugh out loud, and this is one of them.
Quick reminder before signing off that a fifth book shortlisted for this year's BOOKMARK Book of the Year Award is now out in paperback: Paper Cup by Karen Campbell in July (ISBN: 9781838855109, Canongate). Still mulling this impossible choice!
I hope you enjoy these books. As always please, do let me know of any recommendations you would like to share.
Kate
BOOKMARK member
PS: The Adventure into Books Book Blether group meets at 7pm on the first Wednesday of the month, in the bookshop. On 5th July, we're have a themed blether about books we associate with holidays: bring a book along and share it with the group. On 2nd August, we're meeting to chat about Cold Comfort Farm by Stella Gibbons (ISBN: 9780241418895, paperback, Penguin, 2020). All are welcome.
For full synopsis of these titles, please click here