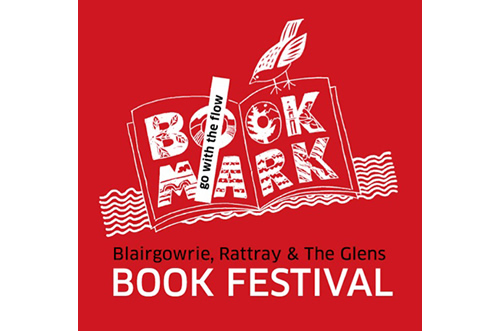 Kate Davies' Book Selection for June 2023
---
Can you believe we're half-way through the year? No, me neither. The good news about the speeding up of time is that we must by now have finished the books we were gifted in December and be ready for a spot of self-treating. Sound tempting? Read on.
Published on the 1 June is the latest novel by DV Bishop, Ritual of Fire. Also out in June in paperback is Act of Oblivion by Robert Harris. The book I'm reading currently is The Bone Road by N.E. Solomons. The history and modern-day repercussions are grim; the book is compelling: 50 pages to go and the fast pace, darkness and tension just keeps building.
Too fast and dark? This blast from the past, appeared on the Scottish Book Trust's '25 books you won't want to put down' list: Annie Proulx's Pulitzer Prize-winning The Shipping News. Superb characters and story.
I also have a couple of non-fiction suggestions for this month, beginning with The Future of Geography by Tim Marshall; from the author of Prisoners of Geography and The Power of Geography. A more terrestrial recommendation is Landlines by Raynor Winn. Also the third in the series. At the point where they were facing the prospect of no hot tea for three days and are doing battle with indestructible miniature vampires (aka midges) somewhere near the NC500, I decided to stick to reading about their journey from the comfort of a non-midge part of the country.
Before closing off, a quick update on the shortlisted titles for this year's BOOKMARK Book of the Year Award: four of them are now out in paperback, with a fifth one imminent. Sell Us The Rope by Stephen May was published in paperback in March 2022 (ISBN: 9781913207885, Sandstone Press), and has been joined by My Name is Yip by Paddy Crewe (ISBN: 9781804991022, Penguin, March 2023) and The Second Sight of Zachary Cloudesly by Sean Lusk (ISBN: 9781804990940, Penguin, May 2023). Stone Blind by Natalie Haynes is due out in paperback in June (ISBN: 9781529061512, Pan Macmillan), followed by the paperback of Paper Cup by Karen Campbell in July (ISBN: 9781838855109, Canongate). The final book on this year's shortlist is Birnam Wood by Eleanor Catton, which was published in hardback in March (ISBN: 9781783784257, Granta Books); there isn't a date yet for the paperback, but it typically takes a year to arrive after a hardback. Having just finished reading all of them, I can honestly say that Gail has set the judges a very hard task! I can heartily recommend all of them. But I can say no more. My lips are sealed until after the winner is revealed at this year's Festival in October! I hope you enjoy these books.
As always please, do let me know of any recommendations you would like to share.
Kate
BOOKMARK member
PS: The Adventure into Books Book Blether group meets at 7pm on the first Wednesday of the month, in the bookshop. On 7th June, we'll be meeting to chat about A Tidy Ending by Joanna Cannon. On 5th July we're have a themed blether about books we associate with holidays: bring a book along and share it with the group. All are welcome.
For full synopsis of these titles, please click here