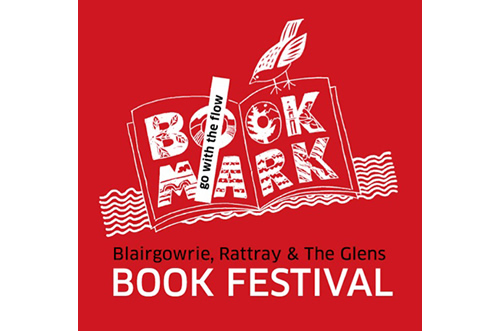 Kate Davies' Book Selection for March 2023
---
BOOKMARK

Book Recommendations: March 2023
Spring is on its way and it's time to spread our wings, get our feet moving, or adventure into a good book where we can travel without moving our feet. But be back soon – it's nearly berry time in lovely Blair!
We're fortunate to have a noteworthy adventure playground on our doorstep. With The Hidden Fires: a Cairngorms journey with Nan Shepherd by Merryn Glover (winner of BOOKMARK's Book of the Year 2021 for her novel Of Stone and Sky), we have the delight of Merryn Glover's fine writing and fresh perspective, and the inspiration of Nan Shepherd's classic The Living Mountain. Merryn will be in Blairgowrie, at Adventure into Books, on 20th April, to talk about her book – get in touch if you would like a ticket. The next book is also local, but to the South of us: Walking the Antonine Wall by Alan Montgomery. Want to stretch your legs a bit further? Then look no further than Finding Hildasay by Christian Lewis.
'Kate', I hear you say, 'this is all very well but it's all non-fiction!'. Fear not, there are plenty of novels that can also transport us afar, starting with a classic: The Hitch Hiker's Guide to the Galaxy: 42nd Anniversary by Douglas Adams. If Earth-bound (or rather, sea-bound) stories are more your thing, The Night Ship by Jess Kidd is a cracking book. Room for one more for our travels? Lin Anderson's The Party House is out in paperback this month.
I hope you enjoy reading these books. As always please, do let me know of any recommendations you would like to share.
Kate
BOOKMARK member
PS: The Adventure into Books Book Blether group usually meets at 7pm on the first Wednesday of the month, in the bookshop. In March, we'll be meeting one week later, on the 8th March, to chat about The Island of Missing Trees by Elif Shafak. In April, we'll be meeting on the 5th to discuss The Five by Hallie Rubenhold – the untold stories of the five women who were killed by Jack the Ripper.
See the full synopsis of the above books, here