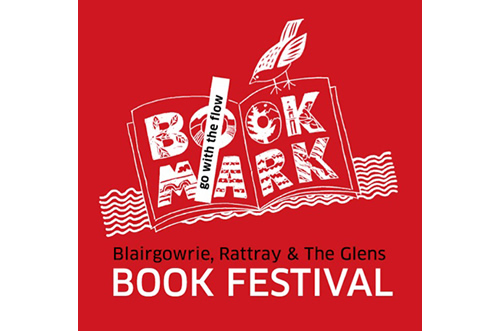 Kate Davies' Book Selection for November 2022
---
November – aka 'recovery after Festival' month. What a feast of stories and entertainment we enjoyed! I know for a fact that many BOOKMARK members left the festival with piles of books. However, just in case you have raced through your Festival reads or are staring at an empty Christmas list (sorry to introduce that word already, but last postage dates for Australia are looming), I thought you might welcome a few more suggestions.
First up is the latest book from one of BOOKMARK's favourite authors, Rachel Joyce: Maureen Fry and the Angel of the North.
Just in case it escaped your attention at the festival, this year's BOOKMARK Book of the Year winner is Rose Nicolson by Andrew Greig.
Turmoil and war also provide the backdrop for this year's Booker Prize winner: The Seven Moons of Maali Almeida by Shehan Karunatilaka.
My next recommendation is closer to home. It's November, in Blairgowrie, and that can only mean one person, Hamish Henderson, who was born here on 11th November 1919. This year, our Henderson encounter comes with an Italian twist when BOOKMARK hosts the launch of The Banes O The Turas. Fittingly taking place on
11th November
St Catharine's Community Centre
7.00pm
the launch event promises to be an entertaining evening of poetry, reminiscences and music.
Tickets can be bought from
Rhona Christie (01250 875613),
Adventure into Books (01250 872852)
Blairgowrie Library (01250 871305).
For a collection of Henderson's poetry, I suggest Hamish Henderson: collected poems, edited by.
For my final recommendations this month, we'd best lock the doors and close the curtains, for it's prime ghost story time. I'm in the midst of choosing a tale to tell at the bookshop's ghostly mid-winter celebration on 21st December, when the AiB storytellers will be joined by Blairgowrie's very own raconteur, Meg the Midwife. I fancy I'll be going for The Girl I Left Behind Me by Muriel Spark. from Tales for Twilight: A Hundred Years of Scottish Ghost Stories, selected by Alistair Kerr. Or perhaps a story from Haunters at the Hearth: Eerie Tales for Christmas Nights, edited by Tanya Kirk. I may need to keep the lights blazing while I choose. Get in touch if you would like a ticket for this pre-Christmas thrill!
Enjoy!
Kate
BOOKMARK member
PS: The Adventure into Books Book Blether group meets at 7pm on the first Wednesday of the month, in the bookshop. On 2nd November, we're chatting about O Caledonia by Elspeth Barker (ISBN: 9781474620512, paperback, Orion, 2021) and on 7th December we are sharing our thoughts about Charles Dickens' A Christmas Carol (ISBN: 9780141389479, paperback, Penguin, 2012). All are welcome.