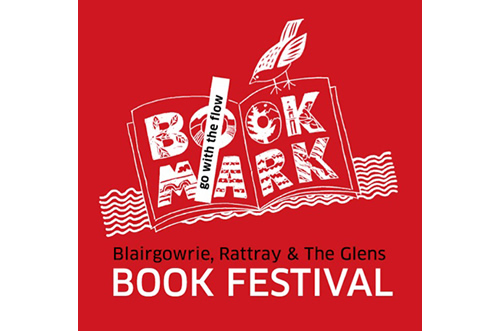 Kate Davies' Book Selection for November 2023
---
BOOKMARK

Book Recommendations for November 2023
What a Saturday we had! And what a Sunday! So disappointed we didn't get to hear from a wonderful array of crime writers, and so pleased they can join us next year instead. As that's a long way off, I thought we might need some good books to cheer us up and keep us going.
These first few recommendations should help to tide us over for a bit on the crime front. First up, for Karen Pirie fans, is Past Lying by Val McDermid; next up is Elly Griffith's new book, The Great Deceiver. We missed Douglas Skelton at the festival this year, but the silver lining is that his newest book is out in paperback at the beginning of November: A Thief's Justice and finally Three Fires by Denise Mina.
Fear and devastation of a different nature are at the heart of Christy Lefteri's new book The Book of Fire. A somewhat less traumatic recommendation is Jenny Colgan's Midnight at the Christmas Bookshop and you might want to put on all the lights for the next and final book, rather than reading it by the light of a candle, as suggested in the flyleaf: The Winter Spirits: Ghostly Tales for Frosty Nights. A collection of 12 short stories from various and varied writers, including Laura Shepherd-Robinson, Stuart Turton and Jess Kidd, it offers mysteries, ghosts and scares galore.
I hope you enjoy these books. As always please, do let me know of any recommendations you would like to share.
Kate
BOOKMARK member
PS: The Adventure into Books Book Blether group meets at 7pm on the first Wednesday of the month, in the bookshop. On 1st November we'll be sharing our thoughts about Lessons in Chemistry by Bonnie Garmus (ISBN: 9781804990926, paperback, Transworld, 2023). On 6th December, we have a theme evening, where people come and share their recommendations for books they associate with the Festive period – I'm expecting an eclectic and riveting mix (aided by a tot of sloe gin, perhaps)! All are welcome.
For full synopsis of the above titles, please click here