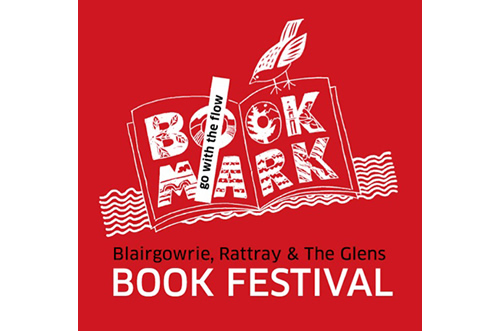 Kate Davies' Book Selection for October 2023
---
THE FESTIVAL IS FINALLY HERE!!!! Reckon it deserves all the capitals and exclamation marks I can get away with!!!!!!
Well, I know what you will be doing for one book-filled, glorious weekend in October. But what about the rest of the month?
Unusually, I'm not starting out with a new publication, but rather the book I'm engrossed in at the moment, The Storied Life of AJ Fikry by Gabrielle Zevin. Recommended to me as a modern-day retelling of George Elliot's Silas Marner (ISBN: 9780141439754, paperback, Penguin, 2003). FYI, Gabrielle Zevin's most recent book, Tomorrow and Tomorrow and Tomorrow is just out in paperback – maybe one for my Christmas binge (though remember, book binging in not just for Christmas).
The latest volume of 'tales from the café' is also newly out: Before We Say Goodbye by Toshikazu Kawaguchi.
You are certain to be well stocked up with the latest crime and mystery novels after the Festival – what a line up! Just in case you have room for more, some of our previous BOOKMARK and local favourite crime writers also have some new books out.
First up is The Wild Coast by Lin Anderson followed by The Unexpected Guest by Hania Allen; I loved one of the review snippets for the book: 'Nicely nasty in all the right place.' Room for one more? Of course: A Blind Eye by Marion Todd. What's not to like.
This year's Festival (did I mention it's being held on 7-8 October…) also has two wonderful sessions devoted to poetry, with an interview with Don Paterson and a Celebration of the works of William Soutar. With poetry in mind, I was primed for my last recommendation for the month: The Poet & The Echo.
I hope you enjoy these books. As always please, do let me know of any recommendations you would like to share.
Kate
BOOKMARK member
PS: The Adventure into Books Book Blether group meets at 7pm on the first Wednesday of the month, in the bookshop. On 4th October we'll be blethering about SG MacLean's The Bookseller of Inverness (ISBN: 9781529414219, paperback, Quercus Publishing, 2023; you can catch the author at the BOOKMARK Festival on Sunday 8th October); and on 1st November we'll be sharing our thoughts about Lessons in Chemistry by Bonnie Garmus (ISBN: 9781804990926, paperback, Transworld, 2023). All are welcome.
For full synopsis of the above titles, please click here