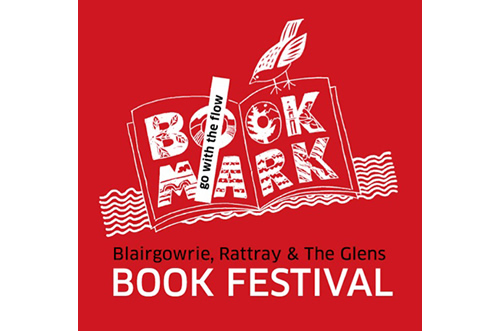 Kate Davies Book Selection for September
---
Time to put the deckchair away and then curl up somewhere cosy with a good book.
Gail Wylie starts off our recommendations this month, with S G MacLean's The Bookseller of Inverness. Shona was a popular guest at BOOKMARK2021 and we are delighted to see her new book receiving well-deserved acclaim from major critics and reviewers.
I'm taking a risk with this next one, because I've not yet read it, but I don't think it's a big risk. Maggie O'Farrell's The Marriage Portrait.
Maggie O'Farrell coincidentally recommends the next book: Emma Donoghue's Haven (
We have a great line up of crime authors appearing at the BOOKMARK Festival on 8-9th October, including Lin Anderson, Hania Allen, Chris Brookmyre and Simon Conway. If you are dying (sorry!) for some crime fiction before then, you might want to drop into the 10th Bloody Scotland Festival, which is running 15-18 September in Stirling. It's difficult to pick just one event, but this one caught my eye: The Forensic Legacy of Agatha Christie, with Lucy Foley, Tom Hindle and Carla Valentine on the 17th September. Lucy Foley's big book of the year is The Paris Apartment, which comes out in paperback at the end of September (ISBN: 9780008384982, HarperCollins, 2022), while Tom Hindle's book, A Fatal Crossing, is new out in paperback (ISBN: 9781529157840, Cornerstone, 2022) – both have plenty of Christie about them in their settings, cast lists and elegant, tense twists.
Lucy Foley is also among a strong cast of tremendous writers who have penned a new collection of stories featuring Agatha Christie's legendary detective Jane Marple: Marple, Twelve New Stories Each author reimagines Miss Marple through their own unique perspective while staying true to the hallmarks of a traditional mystery. Sounds perfect company for the longer, darker evenings.
On the non-fiction side, Ralph has been singing the praises of Otherlands: A World in the Making by Thomas Halliday, which has been short-listed for this year's Wainwright Prize. Ralph read this book (it's next on my pile), but couldn't help giving away some of the astounding facts he came across, such as a time when fungi were 30m tall and Eocene Antarctica was home to giant penguins. It is a big book, with a fabulous story to tell.
Happy reading!
If you have any recommendations you would like to share, please do get in touch through BOOKMARK or at Adventure into Books. All books are available or can be pre-ordered from Adventure into Books in Blairgowrie; they may also be available from Blairgowrie's library or Booklore.
Kate
BOOKMARK member