BOOKMARK

Book Festival

Perthshire's Book Festival
---
Message from Gail Wylie
Billy Kay
's visit to
BOOKMARK
on Saturday 15
th
April at St Catharine's was a terrific start to our 11
th
year of events.
Scots: The Mither Tongue
was an enthralling way to spend an afternoon as Billy, a popular and award-winning broadcaster and writer, and fan of
BOOKMARK
, not only reminded us of the richness of the Scots language but treated us to the first reading from his forthcoming memoir
Born in Kyle.
'The best lecture I've ever heard' said aloud by one of our packed-out audience members which we certainly agreed with!
Billy's talk underlined what BOOKMARK is all about – writers are for listening to, not just reading!
The next event is the Ticket Launch at 2pm on July 29th in St Catharine's. (We're hoping that the popular writer Jenny Colgan will be our guest on that date.) The full programme of 10 events for our Festival in October, this year on Saturday 7 and Sunday 8 October, will be revealed and Weekend and Day Pass tickets will be on sale at greatly reduced prices. This is always a popular event, so please buy your tickets in advance!
The 10 events offer a wide variety of authors, themes and presentations and they all have one thing in common – high-quality, entertaining, thought-provoking, engaging conversations. From panels to one-to-one discussions; readings and song; household names and new talent make BOOKMARK a book festival that more and more writers want to come to. Don Paterson, Liam McIlvanney, Rachel Joyce, Sally Magnusson, Magnus Linklater are just a few of our guests. Discussions about nature writing, memoir, crime novels, history and the diaries of a famous actor promise a wealth of interest! On-site catering, professional sound and lighting, comfortable seating make our audiences always want to come back and bring new friends with them.
If you want to buy books or talk about your own writing, Blairgowrie's independent bookshop Adventure into Books will be there as will Dundee's Nethergate Writers and Perthshire Writers – as well as independently published authors.
The winners of the Christine Findlay Prize, run for senior pupils at Blairgowrie High School, and the Book of the Year 2023 will be announced. (All six titles for the Book of the Year are available at Blairgowrie Library.)
Our hugely popular Authors in Schools programme will be happening in the Autumn too!
Tickets for the Launch can be bought from our
Treasurer 01250 875613 or
Adventure into Books or
Perthshire Box Office.
Book of the Year Award 2023 shortlist:
Paper Cup by Karen Campbell
Birnam Wood by Eleanor Catton
My Name is Yip by Paddy Crewe
Stone Blind by Natalie Haynes
The Second Sight of Zachary Cloudesley by Sean Lusk
Sell Us the Rope by Stephen May
For Kate's Books of the Month for May
please click here
---
Background:
BOOKMARK established in 2012, has developed a reputation for being a friendly, well organised Book Festival which offers a wide range of events to suit all interests.
Our Next Event: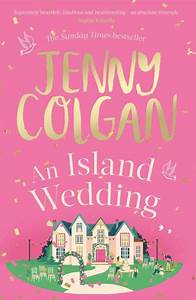 Saturday 29 July
Location: St Catharine's Community Centre, PH10 6EY
With Jenny Colgan tbc
More info >>
All Upcoming Events >>