BOOKMARK

Book Festival

Perthshire's Book Festival
---
Festival Information
BOOKMARK BOOK FESTIVAL 2022
Book your tickets now for BOOKMARK's Festival October 8 - 9 this year!
We return to the Community Campus with an exciting programme of 9 events ranging from Scottish wildlife photography to a short play about the Black Watch soldiers on the fields of Flanders. Top crime novelists, historians, Scottish art, music, all chaired by equally talented interviewers – if you're interested in listening to writers, artists, photographers who are enthusiastic about their subjects then BOOKMARK has the event for you!
As a special extra event, there's a song-writing workshop in Blairgowrie Library 10.30-12.30 on Saturday 8 October (a booking fee of only £2.50)
All tickets went on sale on Saturday afternoon – aided and abetted by the exciting young crime writer, Chris Whitaker, who gave us a fabulous hour of insight, humour and detail about his prize-winning novel We Begin at the End (winner of 2021's CWA Gold Dagger Award and Theakston's 2021 Crime Novel of the Year) This is a writer who is going to go far and we look forward to welcoming him back to BOOKMARKwith his next novel.
For the next two weeks we're offering a Weekend Pass for all 9 events at the special price of £45 (closing date 13 August, thereafter £55) – an unmissable saving of nearly 50%. All booking details, and further information on all our events can be found by clicking on to the 2022 Events Page.
BOOKMARK thanks all our sponsors for making our Festival special; Hodge Solicitors LLP, A Proctor Group Ltd, the Finlay family, Lyon and Turnbull, Publishing Scotland and Castle Water. Thanks also go to Ivybank Lodge and Heathpark House for giving our writers such memorable places to stay.
If any readers are interested in becoming part of BOOKMARK as sponsors or volunteers, we'd love to have you on board.
BOOKMARK looks forward to welcoming you to our Festival in our tenth year!
Tickets are available from:
Rhona Christie - 01250 875613 rhona.maclean@yahoo.co.uk
Blairgowrie Library - 01250 871305
Adventure into Books -01250 872852
---
Background:
BOOKMARK established in 2012, has developed a reputation for being a friendly, well organised Book Festival which offers a wide range of events to suit all interests.
Our Next Event: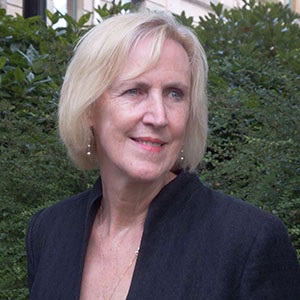 Saturday 8 October
Location: Blairgowrie Community Campus PH10 6UZ
More info >>
All Upcoming Events >>