BOOKMARK

Book Festival

Perthshire's Book Festival
---
Message from Gail Wylie
BOOKMARK Book Festival 2023
A huge thank you to all our Members who joined us at St Catharine's yesterday for our AGM and a special thank you to Kate Davies from Adventure into Books who entertained us with a humorous rendition of her life as a bookseller.
At previous AGMs, we have been discussing events 2 years ago, not the previous year and it is our intention to change that so, we will be having 2 AGMs this year. There will be another, in June, date to be announced, when we will be discussing BOOKMARK 2022 and, thereafter, AGMs will be held at a similar time of the year.
We have two Meet the Author dates scheduled, including the ticket launch for the October Festival. For further information click here. We will also be holding our first Perth event at the Norie-Miller Studio in Perth Concert Hall, on 6 September with Tippermuir Press to celebrate their book of poetry Perthshire 101 - A Poetic Tour of Perthshire.
Our Authors in Schools programme, always so popular with our local schools, will be happening again later in the year.
What I can reveal is the list of our 2023 Book of the Year Award. All six books are, as usual, chosen for maximum book group potential and guaranteed to provide plenty of scope for discussion. Our group of judges are currently reading their way through them and, I hope, finding it a challenge to choose an outright winner!
I'm delighted to let you all know that the first winner of our award, Rachel Joyce for Miss Benson's Beetle, is one of our star guests at our Festival this October (7-8 October 2023)
Although the programme is still to be finalised, BOOKMARK will have its customary special mix of talks, including nature, memoir, history, crime. New guests to our Festival, among others, will be Don Paterson, Jim Crumley, Liam McIlvanney. Returning favourites include Sally Magnusson and Shona MacLean. More details will be published later but meanwhile two unmissable books are Don Paterson's memoir of growing up in Dundee, Toy Fights or Shona MacLean's The Bookseller of Inverness.
For yet more to read, Kate Davies posts a monthly excellent selection of new (and familiar) books to enjoy on this website.
As always, we look forward to welcoming you to BOOKMARK.
Book of the Year Award 2023 shortlist:
Paper Cup by Karen Campbell
Birnam Wood by Eleanor Catton
My Name is Yip by Paddy Crewe
Stone Blind by Natalie Haynes
The Second Sight of Zachary Cloudesley by Sean Lusk
Sell Us the Rope by Stephen May
Perth Theatre is launching a series of exclusive Theatre Talks
to allow audiences to delve deeper into several productions in its Season Subscription series
On Thursday 16 March,
chair of the BOOKMARK Book Festival Gail Wylie
will host a Question-and-Answer session
with Martin McCormick, Director of Perth Theatre's production Educating Rita
in the Downstairs Bar in Perth Theatre.
Gail will also give a pre-show talk in Perth Concert Hall's Norie-Miller Studio before
The Mousetrap on Tuesday 18 April.
Chair of the Scottish Arts Club Theatre Awards, Joyce Caplan will give a pre-show talk
before National Theatre of Scotland's Kidnapped on Wednesday 3 May
and London Classic Theatre's Abigail's Party on Tuesday 9 May
in Perth Theatre's Downstairs Bar.
For more information, please click here
In the meantime, you can catch up with Kate's March book selection

here
---
Background:
BOOKMARK established in 2012, has developed a reputation for being a friendly, well organised Book Festival which offers a wide range of events to suit all interests.
Our Next Event: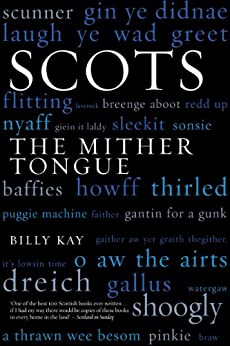 Saturday 15 April
Location: St Catharine's Community Centre, PH10 6EY
Scots: The Mither Tongue
More info >>
All Upcoming Events >>