BOOKMARK

Book Festival

Perthshire's Book Festival
---
BOOKMARK

Book of the Year

With only 4 more days to go before the announcement of BOOKMARK's Book of the Year, Gail Wylie, BOOKMARK Chair, invites you to consider all the attributes that our judges have to consider before deciding on this year's winner.
---
Background:
BOOKMARK established in 2012, has developed a reputation for being a friendly, well organised Book Festival which offers a wide range of events to suit all interests.
BOOKMARK

Book of the year

Of all the books recommended in our monthly list, six have been chosen for a shortlist for the inaugural Book of the Year Award.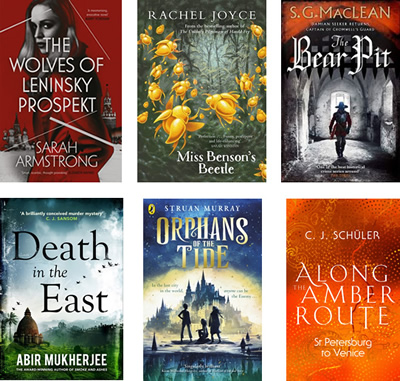 Book of the Year Shortlist
The winner of the prize will receive an invitation to our next Festival and be given a bespoke silver bookmark, designed for us by Blairgowrie's silversmith Sarah Cave, with the logo of the BOOKMARK bird and the words BOOKMARK BOOK PRIZE 2020.
For more information, go to Latest News