Hania Allen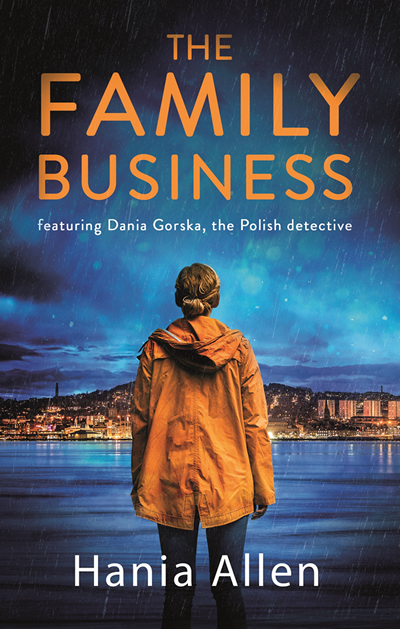 Since my appearance at the BOOKMARK festival last October, a festival that I still remember with enormous fondness, I've had my head down finishing The Family Business. It's the next in my Polish detective series featuring DI Dania Gorska. In The Family Business, Dania is on the trail of a killer who is abducting young girls in and around Dundee, but she finds herself drawn more to the case of a boy whose skeletonised remains are found in a disused doocot. The remains are identified as belonging to little Cameron Affleck who went missing thirteen years before. His father Gregor with his two remaining sons are a family of taxidermists and run a natural history museum (hence the title of the book). Meanwhile, Dania's investigative journalist brother, Marek, has gone in undercover to a Freemason's Lodge after a tipoff that something illegal is going on there. The Lodge building is owned by the Affleck family, and all the Afflecks are masons. It isn't long before the reader discovers that 'the family business' is more than simple taxidermy.
I've had great fun researching and writing this one. It's coming out in paperback in early August. I've now got my head down working on the next. There is no let-up in a writer's life! I consider myself fortunate. As a writer, I'm used to solitude, and so lockdown hasn't affected me nearly as much as it's affected my friends. I no longer drive to the supermarket in St Andrews, but walk to the shops and buy locally. What I save on petrol goes on the higher prices but at least the shops are well stocked. Although the fishing village in which I live is always fairly quiet, it's now impossible to ignore the eerie silence. Now and again, I hear a car go by, but most of the sounds are birdsong. Not a bad replacement.
Stay safe, everyone.