Blairgowrie Players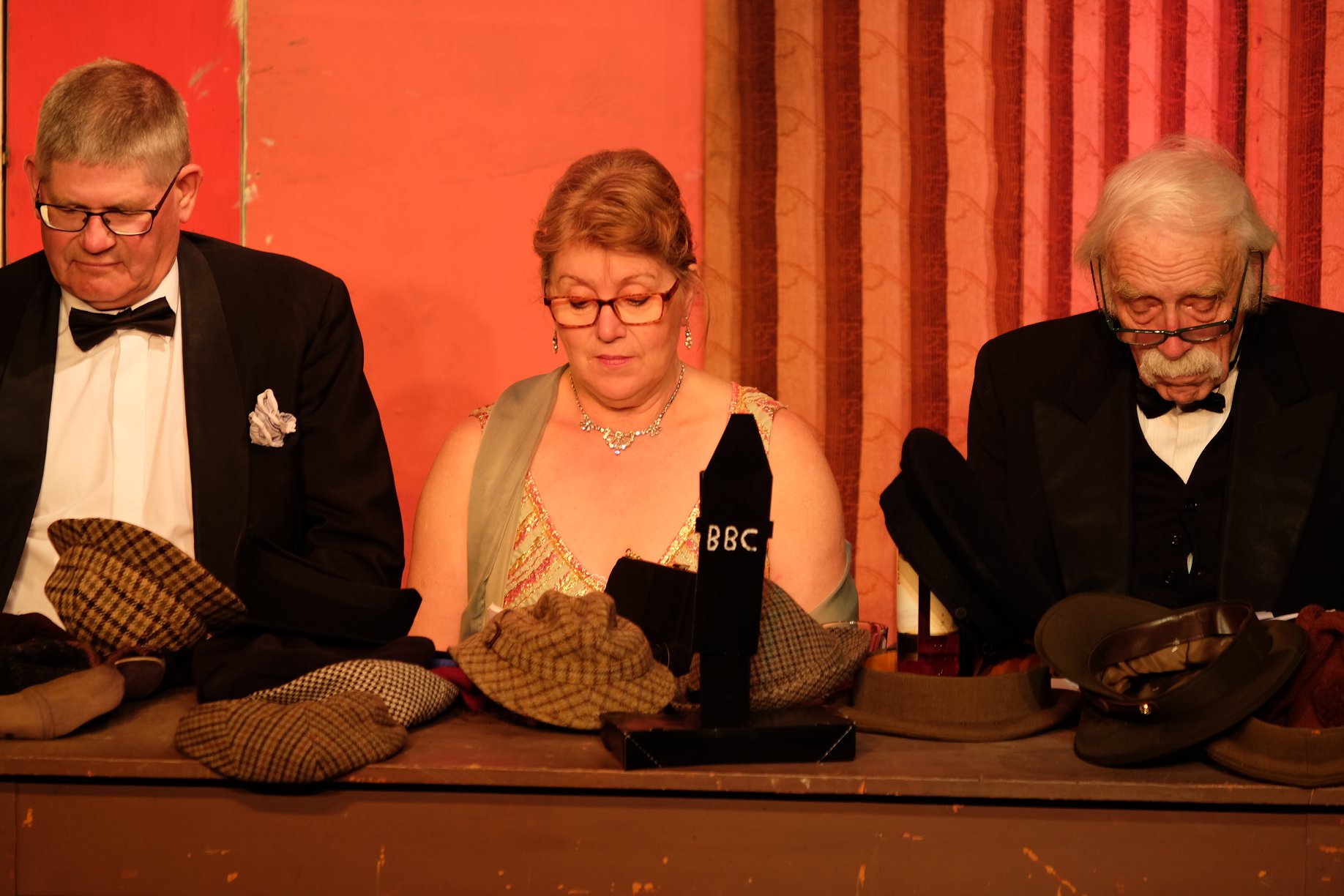 BOOKMARK was delighted to work in partnership with The Blairgowrie Players again for The Festival Play 2017 - The Arrow, by local playwright Robert Mercer Nairne from Meikleour. The Arrow, in question is made of silver and was presented to the people of Rattray in the 17th century to commemorate an archer contest. Last competed for in 1727, the arrow has been in the custody of the Mercer Nairne family ever since. Controversy raged locally some years ago with the arrow, which is worth tens of thousands of pounds, was put up for auction in London. On finding this out local people protested vehemently and it was withdrawn. Ownership of the arrow has been hotly contested ever since.
The play explored the controversial history surrounding the arrow and the fate of the last winner.
In 2016 - The Blairgowrie Players staged the ever popular Whisky Galore - The Radio Play at Blairgowrie Town Hall as a fitting close to the Festival weekend.
Whisky Galore - The Radio Play is set in a traditional 1950s Home Service drama studio and based on the famous novel by Compton Mackenzie and its 50,000 cases of whisky is told against the background of over 100 sound effects with hilarious results.
Over the years Blairgowrie Players have performed in a wide range of genres including pantomime, comedy, drama, musicals, one act plays and murder mysteries.
Website: Blairgowrie Players
Blairgowrie has appeared in the following events:
The Blairgowrie Players BOOKMARK 2017
Blairgowrie appeared in BOOKMARK in:
2016
---