BOOKMARK

August 2022 Book recommendations

View previous months

August titles

All books are available from Waterstones in Perth and Adventure Into Books in Blairgowrie.
---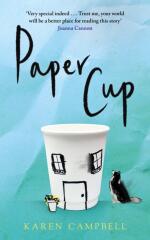 Paper Cup

by Karen Campbell
(Canongate, 2023)


Fiction

Paper Cup by Karen Campbell (ISBN: 9781838855093). One of those books you start off racing through, then get slower and slower because you don't want it to end. Superbly written, this is a book of juxtapositions: brutal and shocking in places, soothing in others; a living tragedy and glimmers of hope. The story centres on Kelly, complex and fragile, living an invisible life on the streets of Glasgow: as one of the characters observes of her "She didn't fit…, shifting, restless, like she was haunting her own life". Two incidents set Kelly on a new path - a pilgrimage through Dumfries and Galloway - to a place she once thought of as home. Sought after by friends and foe, she is vulnerable, resourceful and very, very human.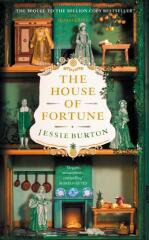 The House of Fortune

by Jessie Burto.
(Picador, 2022)


Fiction

The House of Fortune by Jessie Burton (ISBN: 9781509886081) which picks up the tale of Nella, some 18 years on from The Miniaturist. We're still in Amsterdam, but it's now 1705 and with the family fortunes fading, Nella is keen to see her niece, Thea, marry well and secure their futures. But the cryptic miniaturist's symbols continue to influence, and the past is never far away in this story of heart-ache, peril and the hope of peace.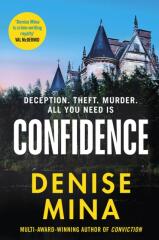 Confidence

by Denise Mina
(Penguin Random House, 2022)


Fiction

Confidence by Denise Mina (ISBN: 9781787301740). Amateur film-maker, Lisa Lee, has vanished, and journalists Anna and Fin set off into the web and across Europe to find what has happened to her. Could her disappearance from North Berwick be connected to her last film of a dilapidated, 'Disneyesque' French castle shot six months earlier – a place seemingly abandoned, still full of gilded art and religious treasures? You'll have to read the book to find out.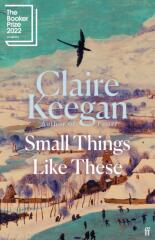 Small Things Like These

by Claire Keegan
(Faber, 2021)


Fiction

Small Things Like These by Claire Keegan (ISBN: 9780571368686). Winner of the 2022 winner of the Orwell Prize for political fiction, this slim, powerful story has been a firm favourite with many of the bookshop's customers. It is a story of a community and its institutions and what happens when people look away, don't want to get involved, don't want to risk the thinly veiled threats of what will happen if they upset the status quo. But more than the high religious politics, this is about the effect on individuals – how they are both encouraged and warmed, and let down and dehumanised. Literally next door to each other. Simple. Devastating.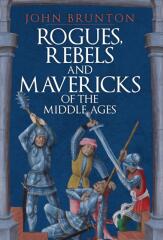 Rogues, Rebels and Mavericks of the Middle Ages

by John Brunton
(Amberley Publishing, 2022)


Non-Fiction

Rogues, Rebels and Mavericks of the Middle Ages by John Brunton (ISBN: 9781398104402). has a deliciously intriguing cast list, including Eustace the Monk, 'outlaw, pirate and reputed sorcerer, but no monastic', the 'razor-wielding thinker' William of Ockham, and Eleanor Cobham, 'scarlet woman or dupe?'.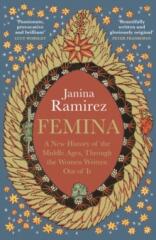 Femina: A New History of the Middle Ages, Through The Women Written Out Of It

by Janine Ramirez
(Ebury Publishing, 2025)


Non-Fiction

While Brunton's book includes some women, Femina: a new history of the Middle Ages, Through The Women Written Out Of It by Janina Ramirez tells more of their tales (ISBN: 9780753558256), and explores why many of them were written out of recorded history. The book includes the story of Jadwiga, Europe's only female king, and the notorious Margery Kempe.
---