BOOKMARK

November 2019 Book recommendations

View previous months

Here are our recommendations from November 2019.

All books are available from Waterstones in Perth and Adventure Into Books in Blairgowrie.
---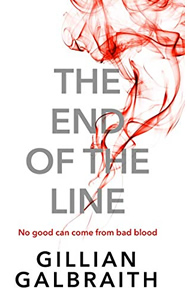 The End of the Line

by Gillian Galbraith
(Polygon, 2019)


Gillian Galbraith has been an advocate, a journalist, legal correspondent. Previous novels, following the investigations of her detectives Alice Rice and Father Vincent Ross, have won her many followers. Her new book introduces her new hero, Anthony Sparrow, an antiquarian book dealer who arrives in a suitably gloomy and wintry mansion to clear the house of books left by the recently deceased professor of medicine. But Sparrow uncovers letters, diaries and other documents which make his death increasingly suspicious.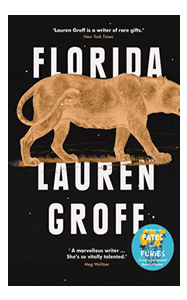 Florida

by Lauren Groff
(Penguin, 1991)


Even if you think you don't like reading short stories, every so often a writer will dazzle you into changing your mind (think Raymond Carver, Alice Munro, William Trevor). Lauren Groff, an award-winning American , joins this celebrated crew. Florida was praised highly in The Sunday Times: 'A fine collection…The characters in these stories set in the southern state endure extreme weather, power cuts and other serious threats, but the book as a whole is buoyed up by a sense of survival and teeming life…As a terrain for fiction Florida is well-suited to Groff's style, lush and tinged with paranoia. This is not just a place but a state of mind.' Unforgettable.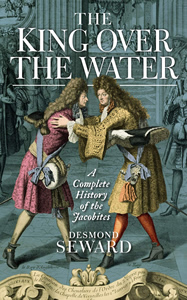 The King over the Water, The Jacobite Cause 1688-1807

by Desmond Seward
(Birlinn, 2019)


Desmond Seward is a highly popular historian who has written over 30 books. This one is the first full modern history of the Jacobite cause, taking its subject far beyond the battlefield of Culloden. Full of intrigue and interest, and peopled with larger-than-life characters from the implacable Lord George Murray to the wildly eccentric Charles XII of Sweden, this is a thoroughly entertaining history of a fascinating time.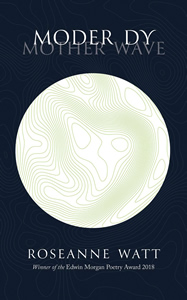 Moder Dy

by Roseanne Watt
(Polygon, 1988)


Winner of the 2018 Edwin Morgan Prize, this debut collection from Roseanne Watt, a filmmaker and musician from Shetland evokes landscape, nature all through a stunning blend of the rhythms of the languages of her background. 'Even in the poems written entirely in English the lilt and the cadence of the Shetlandic moves behind everything, like the sea…in these profound, assured and wilfully spare poems' (John Glenday)
---