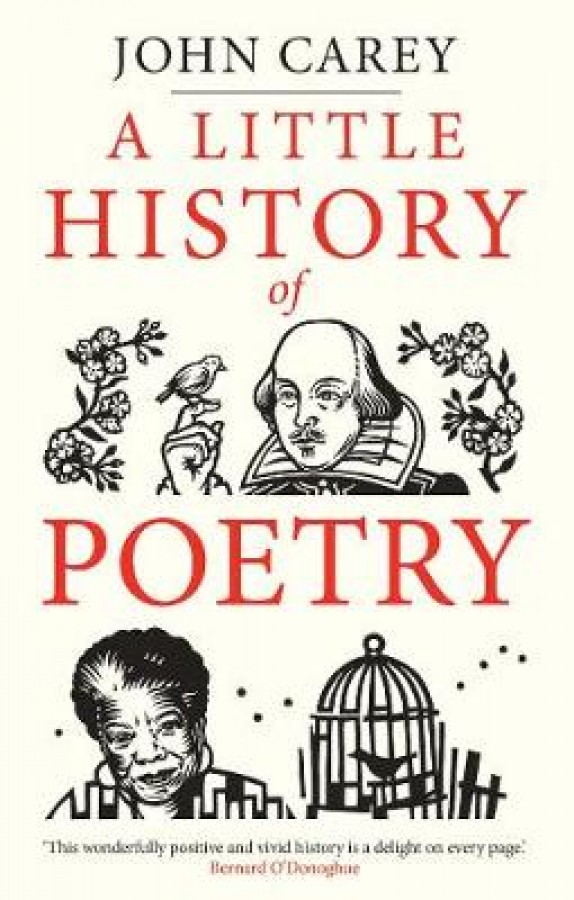 A Little History of Poetry

by John Carey (Yale University Press, 2020)

This engaging and highly enjoyable book is for everyone who is interested in poetry – from those who are wary of it to those who love reading, or even writing, it. Carey is a wonderful guide and takes us through the ages of poetry from the oldest known poem to the best of contemporary poets. Surprising, sometimes controversial, this will have you re-reading old favourites and seeking out new voices.