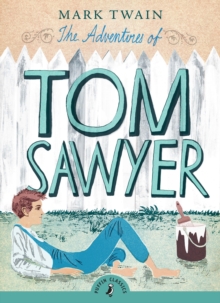 The Adventures of Tom Sawyers

by Mark Twain (HarperCollins, 2011)

Classics

Finally, The Adventures of Tom Sawyer by Mark Twain (ISBN: 978000742011). I'm a big fan of rereading 'children's' books later in life – every time I do, I remember some of the original joy and experience something new. However, I never read this book as a child and only came to it much later, when it was being referenced in a psychology book: specifically, the scene where Tom has to whitewash a fence, and manages to motivate (or manipulate?) his friends into doing the work for him. It's witty and fun: a treatise on friendship.