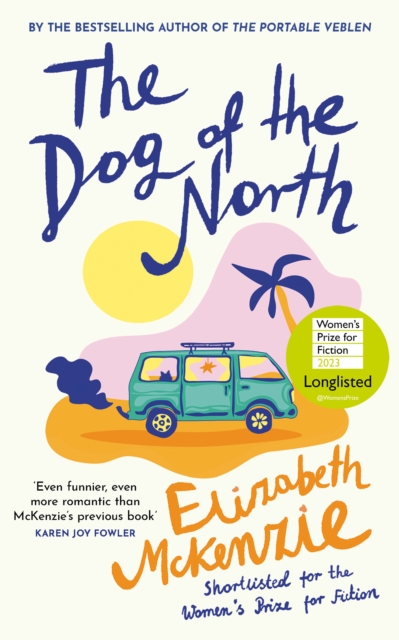 The Dog of the North

by Elizabeth McKenzie (4th Estate, 2023)

Fiction

The Dog of the North by Elizabeth McKenzie (ISBN: 9780008561413, hardback). Our protagonist, Penny Rush finds herself lurching from one crises to the next – mostly generated by her unconventional and irascible grandmother, Pincer, who has her own 'nasty' things lurking in the woodshed and isn't averse to stabbing her grand-daughter with a bacteria-laden broach pin. Recently separated from an errant knife-grinding husband, and still coming to terms with the unexplained disappearance of her parents in Australia five years earlier, Penny could do with some allies – such as warm-hearted, dishevelled Burt (Pincer's accountant and owner of the road-worn Dog of the North campervan) and his dependable, unflappable (available?) brother Dale. Warm, tragic, funny, this book is a gentle joy.