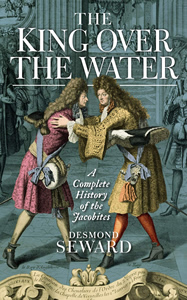 The King over the Water, The Jacobite Cause 1688-1807

by Desmond Seward (Birlinn, 2019)

Desmond Seward is a highly popular historian who has written over 30 books. This one is the first full modern history of the Jacobite cause, taking its subject far beyond the battlefield of Culloden. Full of intrigue and interest, and peopled with larger-than-life characters from the implacable Lord George Murray to the wildly eccentric Charles XII of Sweden, this is a thoroughly entertaining history of a fascinating time.