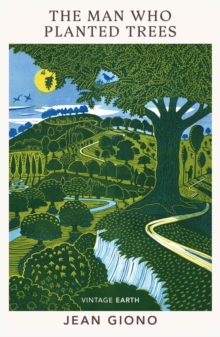 The Man Who Planted Trees

by Jean Giono (Vintage Publishing, 2022)

Fiction

Jean Giono's The Man Who Planted Trees, which has recently been republished (ISBN: 9781784878016). I was delighted to be introduced to this book by one of our customers. It is two tales in one. The first is the fictional story of the solitary shepherd, Elzeard Bouffier, who quietly walks through the valleys of Provence, planting trees; gradually bringing the wind-swept and desolate region back to verdant life – not only for the plants, but for the people living there. The second tale is how this came to be written and published: a book that went viral before social media; an illustration of the power of words. Above all, it is a story of hope, on so many levels.