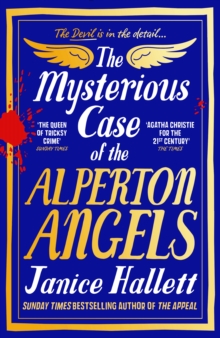 The Mysterious Case of the Alperton Angels

by Janice Hallet (Profile Books, 2023)

Crime Fiction

The Mysterious Case of the Alperton Angels by Janice Hallet (ISBN: 9781800810402, hardback). This latest book by the author of The Appeal and The Twyford Code, poses a moral hazard. You open a safe deposit box, find research material for a true crime book, and face a decision: do you destroy the papers or take them to the police? The case involves the perilous brainwashing of a young girl by the Alperton Angels, the Angels' suicide and the girl's disappearance with her young baby. Years later, can two rival crime authors find the mother and child, and what will it reveal about the original crime?