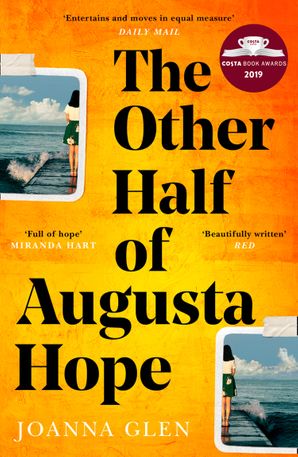 The Other Half of Augusta Hope

by Joanna Glen (Borough Press, 2019)

Shortlisted for the Costa First Novel Award, it's hard to work out why this didn't win. An astonishing debut, this heart-breaking, and uplifting, tale of twins combines two narrators, two countries, two stories effortlessly and relentlessly. At last here's a novel which reminds us why we love reading. It will delight, engage and her characters are wonderfully brought to life in a story which is not obviously issue or plot driven.