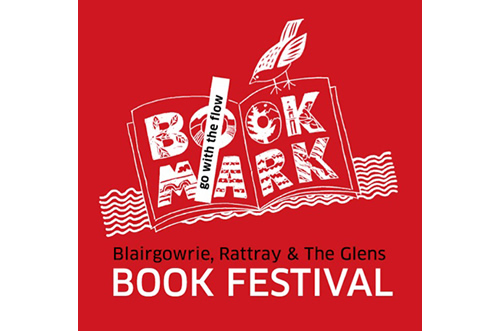 BOOKMARK News
---
After being with us since the start of
BOOKMARK
, coming up for ten years ago, one of our Trustees and one of our Patrons have decided to step down.
We are so grateful to our Trustee, Caroline Shiers, for all the enthusiasm, advice and sheer hard work that she put in to setting up the Book Festival in 2012. She was responsible for encouraging many children to take part, by organising events for them and putting in place our Authors in Schools Programme. Nearly ten years later, Caroline's responsibilities as a local councillor have grown in scope and time commitments and we know that, much as she wanted to, she simply could not fit in everything and have family time too!
We thank Caroline from the bottom of our hearts for all her support and very much looking forward to seeing her whenever she can come along to our events.
Fiona Armstrong, our first Patron, has taken the same decision. When BOOKMARK began, Fiona was living nearby and so of course it was an easy choice to ask her to be our Patron. But for a few years Fiona's commitments have also changed: she is the Lord Lieutenant of Dumfries and Galloway, where she now lives. Fiona is a popular, and very good, Chair of events at BOOKMARK and has said that she would love to be involved with BOOKMARK whenever she can be.
Both Caroline and Fiona were instrumental in getting BOOKMARK started. We won't forget that and will of course continue to keep them up to date with all that we do. We wish them very well for all their future projects.
It is with great pleasure that BOOKMARK can announce a new Patron, to join Ken Cox, Rosemary Goring and Magnus Linklater.
Olga Wojtas has accepted our invitation.
Gail Wylie
BOOKMARK Chair